Since launching, we have become the 1st CBD food supplement on the market backed by clinical studies
*
and to use FDA registered raw material. When it comes to putting anything in your body, we believe that safety clinical studies are vital.
*According to food law all studies conducting in a clinical setting in accordance to OECD 408 and others applicable guidelines.
CBD vs Hemp
­Large scale CBD derivation from the Hemp is a combined agricultural and laboratory endeavour; trial and error in achieving the required standards mean it takes a lot of Hemp to make a little CBD oil; which is inefficient for scale up of production when demand increases.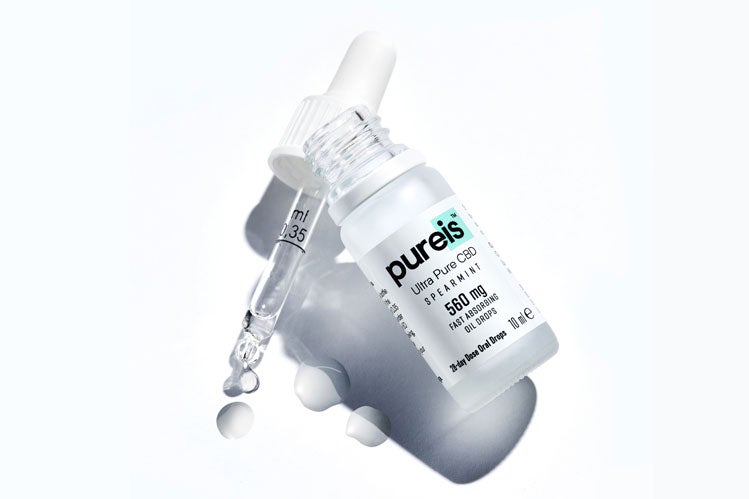 Need less intake of Pureis than plant CBD?
There are over 545 components in the cannabis plant of which more than 113 of them are cannabinoids (CBD, THC, CBG, CBN etc.). It is nearly impossible to extract pure CBD from the cannabis plant, there will always be traces of other cannabinoids which are all fighting to reach the same receptors, and can dampen down the effect of CBD, hence why you need a higher intake of plant CBD.
When you have an Ultra Pure CBD like us, it will target the site of action without having to fight against other cannabinoids for the same receptor, hence why you don't need as high an intake with lab-made Ultra Pure CBD.
With an Ultra Pure CBD, less is more. This is why the highest strength in our range is 560mg as you do not need to take a high daily intake of an Ultra Pure CBD to start to feel effects. If you were to use plant derived CBD, much more of the product is needed to produce similar effects.
SHOP NOW